Learn New Skills & Popular Courses
Institute Of

Creative Studies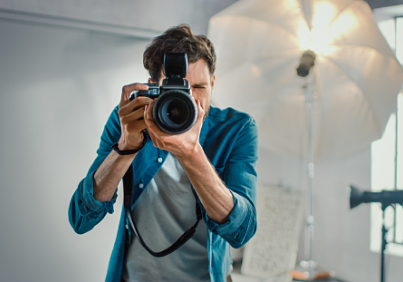 Professional Photography
and Videography Course
FAQ for Photography and videography courses in Bangalore
Where is SketchCareer located in Bangalore?
Welcome to the FAQ page for SketchCareer Photography and Videography Courses, located in Adugodi, near Forum Mall in Koramangala, Bangalore. Here, we aim to address some common questions you might have about our courses and training.
What courses do you offer in photography and videography?
We offer a range of courses in both photography and videography, including beginner to advanced levels. Our courses cover topics like camera operation, composition, post-processing, and advanced techniques. Please visit our course page for detailed information
Is the training conducted offline or online?
We provide offline training at our facility in Koramangala. Our instructors are passionate professionals who offer hands-on, in-person instruction. We also provide opportunities for practical experience in real-world scenarios.
What are the prerequisites for enrolling in your courses?
Our courses cater to learners of all levels, from beginners to experienced enthusiasts. There are no specific prerequisites for most of our courses. We design our curriculum to accommodate learners with varying levels of experience.
Do I need to bring my own camera or equipment for the course?
We recommend students bring their own cameras and equipment, but we also have equipment available for use during the courses if needed. However, it's beneficial to learn on the equipment you plan to use in your future endeavors.
How do I register for a course at SketchCareer?
To enroll in a course, please visit our website and find the course you're interested in. You can register online or contact us directly to reserve your spot. Our team will guide you through the registration process and answer any questions you might have.
Can I join a course at any time, or are there specific start dates?
Our courses typically have specific start dates, and we offer a range of schedules throughout the year. You can check our course calendar for upcoming dates and choose the one that suits your schedule.
Are there any job placement opportunities after completing the courses?
While we do not provide job placement services, we offer guidance on career opportunities in photography and videography. Our instructors and mentors can provide advice on building a career in the field, networking, and portfolio development.
Do you provide certificates upon course completion?
Yes, we provide certificates to students who successfully complete our courses. These certificates can be a valuable addition to your portfolio and are recognized in the industry.
Can I contact your team for further information or assistance?
Absolutely! If you have any additional questions or need assistance, you can contact our team via email, phone, or by visiting our center in Koramangala. We are here to help and provide you with the information you need to make an informed decision.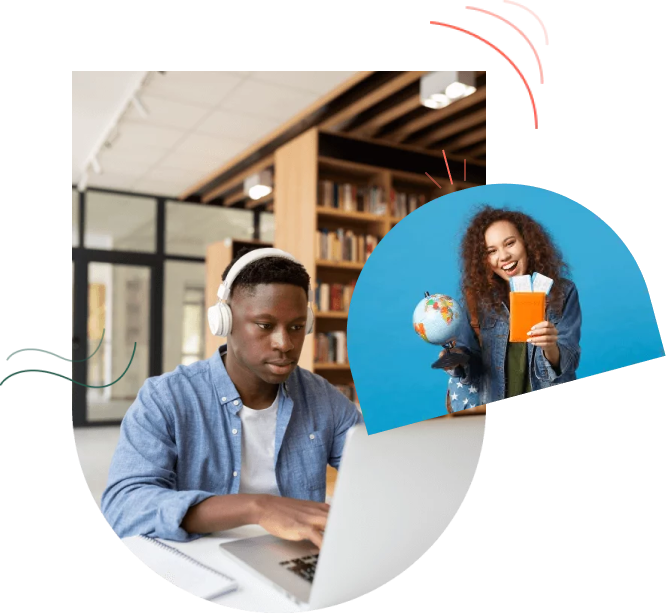 Explore Our
Creative Classes
Our Path to Excellence in Photography, Videography, and Multimedia Courses At SketchCareer, we are your gateway to the world of visual storytelling and artistic expression. Whether you're a budding photographer, aspiring videographer, or multimedia enthusiast, our expertly designed courses offer a unique opportunity to hone your skills and unlock your creative potential. Our experienced instructors will guide you through the intricacies of photography, videography, and multimedia, helping you master the art of visual communication. Join us on a journey of discovery, where you can turn your passion into a fulfilling and rewarding career."
The One-Stop Learning Platform For Your Career
Industry-Vetted Curriculum
Expert Mentors
Specialization
Practical Sessions
Placement Cell
Industry-Vetted Curriculum
Industry –
Vetted Curriculum
Best In Class Curriculum Approved By Industry Experts.
Verified Courses Supported By CEOs, COs, And Pioneers In Your Field.
Topic-Wise Live Sessions With Top Experts.
Feedback-Driven Enhancements For Ongoing Effectiveness
Expert Mentors
Specialization
Practical Sessions
Placement Cell
Industry-Vetted Curriculum
Expert Mentors
Specialization
Practical Sessions
Placement Cell
Industry-Vetted Curriculum
Industry –
Vetted Curriculum
Best In Class Curriculum Approved By Industry Experts.
Verified Courses Supported By CEOs, COs, And Pioneers In Your Field.
Topic-Wise Live Sessions With Top Experts.
Feedback-Driven Enhancements For Ongoing Effectiveness
Expert Mentors
Specialization
Practical Sessions
Placement Cell
Known For Approach &
Trusted For Quality
Address : 2nd Floor, Door No 11, AK Colony, Adugodi, Bengaluru, Karnataka 560030.

Phone Number : 097438 39096
Email: info@sketchcareer.com